One of my most popular novels, The Grazier's Wife, is on sale on all ebook platforms for just $3.99.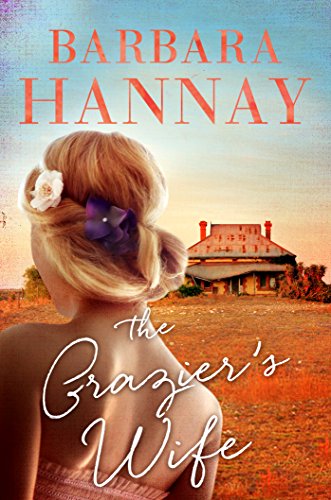 Here's the blurb and buy links…
For three generations of Australian women, becoming a grazier's wife has meant very different things.
For Stella in 1946, it was a compromise in the aftermath of a terrible war.
For Jackie in the 1970s, it was a Cinderella fairytale with an outback prince.
While for Alice in 2015, it is the promise of a bright new future.
Decades earlier, Stella was desperate to right a huge injustice, but now a long-held family secret threatens to tear the Drummond family of Ruthven Downs apart. On the eve of a special birthday reunion, with half the district invited, the past and the present collide, passions are unleashed and the shocking truth comes spilling out.
From glamorous pre-war Singapore to a vast cattle property in Queensland's Far North, this sweeping, emotional saga tests the beliefs and hopes of three strong women as they learn how to hold on to loved ones and when to let go.