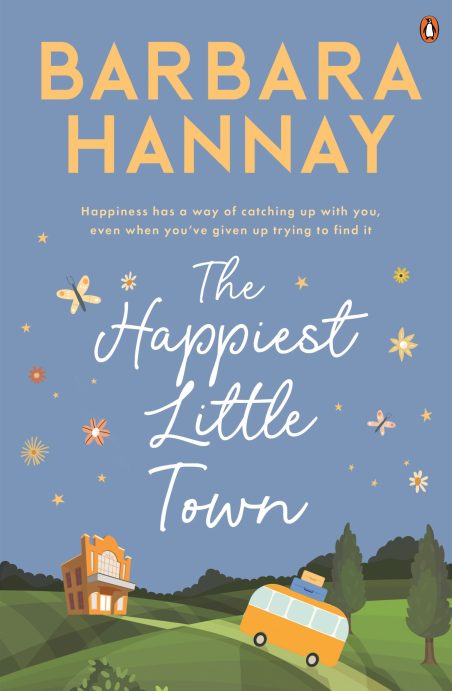 Thanks for dropping by my website. I'm excited to show you the lovely cover for my 2022 release THE HAPPIEST LITTLE TOWN.
It's a story I absolutely loved writing and it's set in my fictional Tablelands town of Burralea, where several of my previous stories have been set, so I hope you enjoy a return to this beautiful spot as much as I have.
As the cover's tagline says: Happiness has a way of catching up with you, even when you've given up trying to find it. I'm hoping this story brings joy to many readers.
You can find out more about the book and the characters Kate, Tilly and Olivia here. And I'll also be posting regular updates on my Facebook page (daily), on my blog (weekly) and in my (not so frequent) NEWSLETTERS . See the link below to subscribe for the newsletters. 
Release date is August 2nd, and The Happiest Little Town is available for pre-order.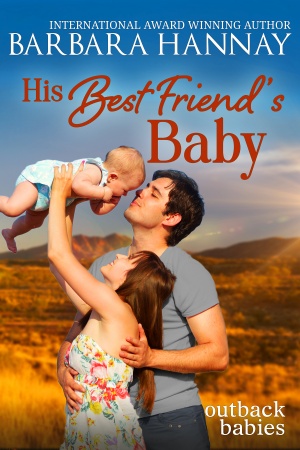 Even before this release, however, I have a new Wirralong story coming in May – His Best Friend's Baby. I know I sound like a broken record when I say how much fun this story was to write, but honestly, I've been writing for over twenty years now and I'm still wowed  by the magic that happens when my characters take over.
I still think I have the best job in the world.
This story will be the first book in a new series of Outback Babies, so please check it out too.
Barbara Hannay is an award-winning, bestselling author of more than fifty novels published in twenty-six languages worldwide.
 Or just choose your preferred retailer below and enjoy!
Sign up to Barb's Newsletter and keep connected with the latest news.