It's been the most beautiful week here in the north, with the bluest of blue skies and crisp clear air.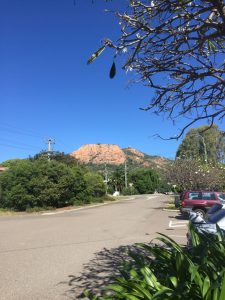 I got my husband back to the gym this week for the first time (for a full hourly session) since his knee replacement last year. He did very well and is keen to continue, so afterwards, as a reward, we went out to dinner at our favourite Indian restaurant.
Since then, at a subsequent session at the gym, I've managed to hurt my back, doing something a little too tricky down on the floor mat. And I'm supposed to be the gym expert in the family! Hopefully I'll bounce back quickly.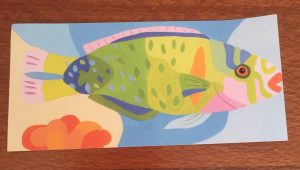 This week we also went to an art exhibition launch at Murky Waters gallery. It's tucked away on the edge of the river (ok, creek to be brutally accurate – via Hanran Street for Townsvillians). But with twinkling lights, wine, interesting people to chat with and a touch of chill in the air – yes, winter has finally arrived in Townsville – I decided we had our own little touch of Paris right here in the tropics.
The art definitely has a tropical theme, of course, (the post card above is an example) and if you're a local it's worth a look. Sundays 9am to 12 noon June 5th to 26th.
             * * *
I was particularly keen to watch the first State of Origin game and perhaps I was even keener than usual for Queensland to win (even though I was born in Sydney). I'd been rather annoyed earlier in the day, watching the ABC Breakfast where the sports presenter only talked about the NSW team and only interviewed the Blues coach. I wondered if he even cared that his audience might include Queenslanders. Anyway, we won!! Which was brilliant.
              * * *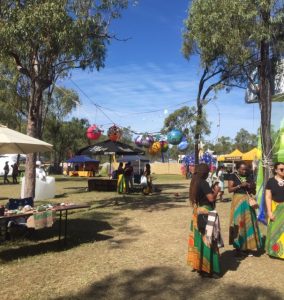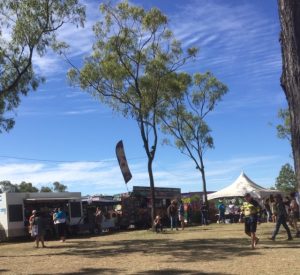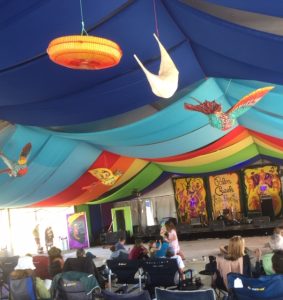 Over the weekend my choir Aquapella joined the local African choir Umoja to sing at the Palm Creek Festival. This involved driving halfway to Charters Towers and then along rough dirt roads to a cattle property where the festival and campers were gathered, but the weather is so lovely at the moment it was an enjoyable drive. And such fun to sing. The Africans have wonderful voices, I love their songs and learning their languages is an interesting challenge. Best of all, we were very well received.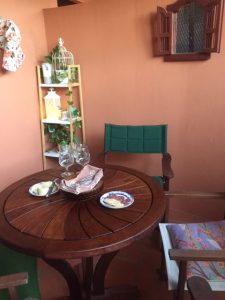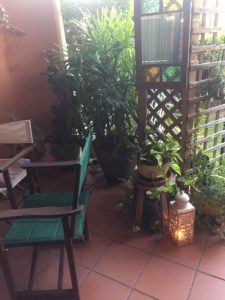 Finally, we had friends around to share the last of my husband's prawn catch. More happy chatting- mostly about books, my favourite subject – and delicious lightly battered and crispy prawns. Yum.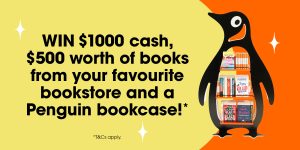 P.S. Also, this week, Penguin Australia are running a survey with a chance for readers to win money, books and a cute Penguin bookcase. I've done the survey and there are no trick questions. So why not enter? Here's the link.